Never judge a book by its cover. This rule applies to a spy novel, which just happens to feature a promotional photo of Summer as Cameron on the cover.
What the hell is doing Summer on the cover of French writer Gérard de Villiers's SAS spy novel series issue 91, titled "Les amazones de Pyongyang"? Is it one of Cameron's secret missions when she leaves the Connor's house at night and what is doing Skynet in North Korea?
More likely, the publisher of the pocket book needed a photo of a beautiful girl holding a weapon - the signature cover of the books from the SAS series - and thought that this photo would fit perfectly, not knowing that it features American actres Summer Glau in Terminator: The Sarah Connor Chronicles.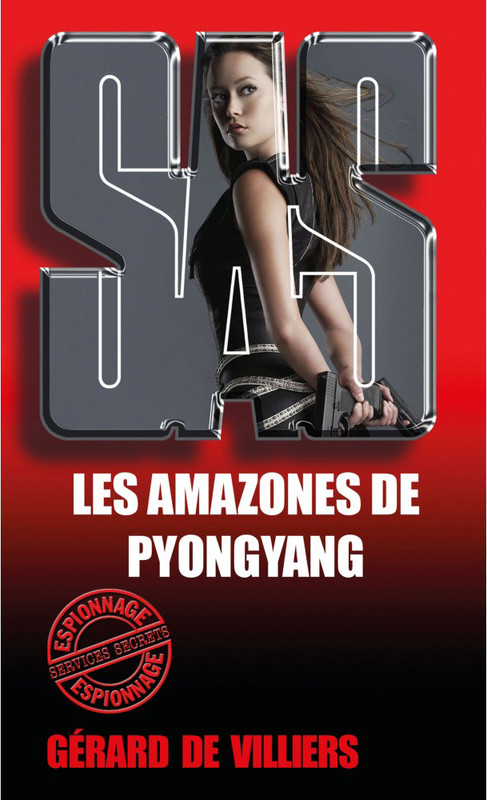 Let's note in passing that they may have been fooled by Summer's supposed Asian looks, not to mention that the TSCC promotional photos are copyrighted material.
From Wikipedia: Gérard de Villiers was a French writer, journalist and publisher whose SAS series of spy novels have been major bestsellers. According to the New York Times, "His works have been translated and are especially popular in Germany, Russia, Turkey, and Japan. The SAS series has sold a reported 120 million copies worldwide, which would make it one of the top-selling series in history, on a par with Ian Fleming's James Bond books. SAS may be the longest-running fiction series ever written by a single author." De Villiers' books are well known in French-speaking countries for their in-depth insider knowledge of such subjects as espionage, geopolitics, and terrorist threats, as well as their hard-core sex scenes.
Thanks to Belgian fan Geoffrey for the heads up!
06 Jul 2016