Summer Glau will attend New York Comic Con on Friday, Oct 14 to discuss her role on a new project, according to BuzzFocus.
The website has received a mysterious package including an old radio broadcasting distress calls from Summer Glau and a badge with a picture of Summer Glau as Natalia Suttinger.
It looks like all this is a viral marketing campaign to promote Survival Code, a new transmedia online experience that blends video with social gaming. It's going to have a debut at New York Comic Con 2011. Former Lost actor, Terry O'Quinn, is also part of the marketing campaign with a video.
Here's the transcript of the article from the now dead website:

There have been some strange press packets that have arrived at BuzzFocus in the past, but nothing could prepare us for this latest six-pound delivery from the Human Preservation Project. It had a bizarre PO Box, no other discerning markings and a non-working phone number on the package slip – (999) 999-9999. Of course, our curiosity got the better of us. And since we haven't received any threats lately, we opened this mysterious package.
When we opened the box, the first thing we found was a sealed black bubble-wrap envelope. Inside the bubble wrap was this ID pass with a picture of Summer Glau (Firefly, Alphas) as Natalia Suttinger, she apparently works with the Neuro-Analytics Protocol and has a lab clearance level of 5. Okay, is this a TV show? Some, new movie perhaps?
Next we took off a large styrofoam cushion to reveal what appeared to be a giant speaker. The plot thickens. Who sends a giant speaker in the mail?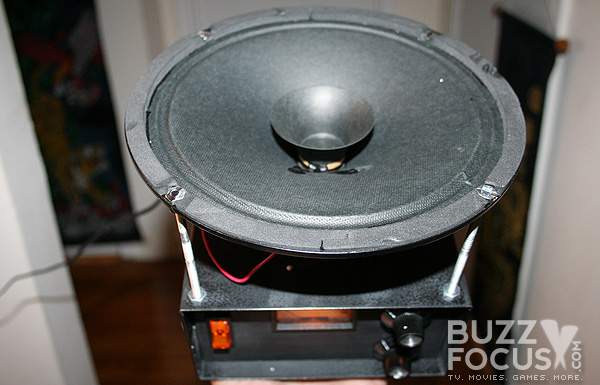 When we lifted up the speaker, we realized it was an old-school radio. Okay, now this is awesome, but still quite random. We turned it on, tuned it a little and we got to hear some of the latest pop hits on Z100. This is cool, an FM radio to listen to when we're not blasting Pandora. Then came the commercial and we decided to change the dial.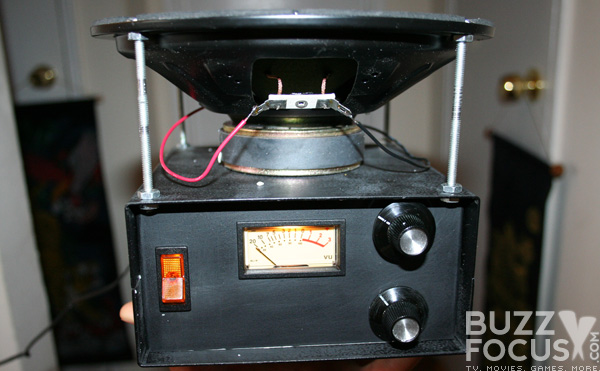 Holy Crap! Summer Glau's voice started speaking us. She sent us a distress call with a long sequence of numbers. We quickly wrote it down. Summer Glau's in trouble we must save her. After a quick Bing search, we hit SurvivalCode.com. And, guess who we found next?
Terry O'Quinn, aka John Locke from Lost, was working in a lab. Coincidentally, the lab and video almost felt like Lost's Dharma Initiative. After a few minutes of watching some cool scifi, we got taken to an interactive map that takes place in the Arctics.
So, what is this all about. Survival Code is a new transmedia online experience that blends video with social gaming. It's going to have a debut at New York Comic Con this weekend. Glau will be at NYCC on Friday, Oct 14 to discuss her role in this new project. If it's a success, perhaps we will see a TV show developed based on the game.
By the way, the radio actually had multiple messages from Glau.
"The world is our lab. The evidence is all around you." – Suttinger says on one message.
In another message she states: "If we ignore our surrounds we might just tumble back into the abyss… This is a call with no response….I'm trusting that you, whoever you are will head the call."
Summer Glau as Natalia Suttinger can be found at
survivalcode.com
. Hint go to go to the control room and solve the puzzles. More videos from Natalia Suttinger will be unveiled in the game later.
See forum threads for more informations :
13 Oct 2011
Total comments: 1

Message #1 | chrisdvanne_ | 13 Oct 2011, 22:28 GMT

[

Entry

]

At this stage, we don't know exactly what the viral campaign is supposed to be about; it's clear that Wrigley's new flavor of their 5 Gum brand is involved but we don't know if it's just a part of the puzzle or if something bigger is at stake.

See forum threads for more informations :

*

Summer Glau at New York Comic Con

*

The Human Survival Project