Perhaps Summer Glau was the cutest elf ever created and Eva LaRue as a mom in need of a Christmas spirit wake-up call, as well as all the characters, were great, but a well written script is what made
'Help for the Holidays'
such a great and entertaining holiday movie.
Now that the movie premiered on Hallmark Channel and had reruns, many Summer Glau fans have seen it already and wished to learn a bit more about certain scenes.
We thought it would be a good idea to get a feedback from 'Help for the Holidays''s writer Bob Saenz (read the
exclusive interview
he granted us prior the premiere). Many thanks to the fans for providing interesting questions.
________________________________________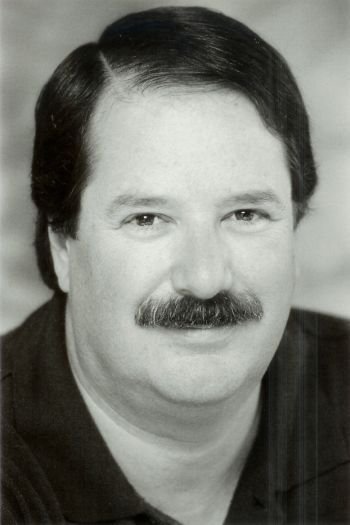 Bob Saenz
Bob Saenz: I didn't know what to expect. I was thrilled when I got the information from them. My wife and I opened a bottle of Champagne. They emailed the ratings to me when they got them with a nice note of congratulations.
From KevinInEngland: As the writer of the screenplay, it must have been a great satisfaction for you to get such good ratings. Did the Hallmark Channel give a feedback to you about that and will it change the way you work with them on future projects? Any talks of a sequel?

Bob Saenz: Like I said above, I got a copy of the ratings as soon as they got them. And yes, my working relationship with them has been expanding. I'm working on another script for them now that will go into production in February. I have sold them another script, a romantic comedy that's very different for them, and they called a couple of days ago about me working on a very big project I can't really talk about yet. No talk of a sequel to Help yet.
The synopsis for 'Help for the Holidays' mentioned in the schedule section of the Hallmark website (see below) is different from the commonly used synopsis; for example, there's no mention of the elf from Santa's village, whereas it might have helped to "sell" the movie in our opinion. Is that an early synopsis, prior to your intervention on the screenplay?
Help for the Holidays - An unemployed marketing assistant gets a job during the holidays helping a family in planning a charity event and helping to run their Christmas-themed store. When she realizes that the family lacks warmth and closeness due to the stress of owning a business, she sets out to teach them what it really means to be a family at Christmas time.
Bob Saenz: Interesting. That's a synopsis from a version of the script that was never used at all. One that existed before I was hired to write a whole new film based on that basic premise, only with Christine being an Elf. Nothing from that version was in the finished film at all. I think they made a mistake posting that. Stuff like that happens.
From Kris Dobson, KevinInEngland: The movie was only 1H23m long. Surely a few scenes/lines originally written didn't make the final cut of the movie? One in particular you'd like to share?
Bob Saenz: There were some scenes of Christine at the North Pole training to go out into the real world that were funny, but I understand the medium and know that in order to fit the film into the time allotted, including advertising, things have to hit the cutting room floor. I am very very pleased with the cut the way it ended up.
From KortoloB: Knowing Summer's past as a ballerina, was it deliberate to have a scene with Summer and the daughter in a ballet class and Summer be seen executing dance steps twice in the movie?

Bob Saenz: No. When I wrote the script, including the dancing stuff, Summer wasn't even cast yet. I think it may have played a part in her taking the role. She is quoted saying in the "behind the scenes" video and when she read the script she knew she needed to do it. That made me very happy to hear, by the way.
From Riversfeet: Okay, I know this is a stupid question, since girls in real life wear heels despite them being uncomfortable, why didn't Christine ever consider, I dunno, getting shoes for herself that were more comfortable?
Bob Saenz: Because it led to a shoe joke that ended up on the cutting room floor because there wasn't enough time for it. It went like this:
Christine: Gabby [Christine's Best Elf Friend] , I know what Santa gives to bad little girls instead of coal.
Gabby: What? What?
Christine: Women's shoes.
Since you mentioned previously that you're a fan of Firefly, we are wondering if you put an Easter egg or two in the movie. Such as the caption "River Hotel" on the sleeve of the doorman who calls a cab for Will near the end of the movie, or showing Christine's bare foot, since we know that having his actresses barefoot is one of Joss Whedon's trademarks. Any hidden Easter egg you'd like to hint to us?

Bob Saenz: Again... I had no idea that Summer was playing the role when I wrote it. I wrote only the story and dialogue that ended up on the screen. I think if there are Easter Eggs... those were cool things the crew and the director did for her. If you've ever been on movie sets those things happen all the time and it's not usually the writer. Wish I could take credit for them, but I can't.
In our opinion, Christine and Cassandra Nightingale in Hallmark's 'The Good Witch', have several features in common, such as being a supernatural being, being good at making cookies or helping people to build self-confidence; but the main difference is that Cassandra always seems to foreknow things while Christine's journey is more uncertain and she even seems to fail to accomplish her mission (at least in appearances). We think that Christine's awkwardness is what makes her character so appealing and believable for the audience. Was it deliberate when you wrote the character?
Bob Saenz: Absolutely. Flawed characters are the best characters because they ring true to everyone. If she was an all knowing being, we'd never seeing her fighting her attraction to Dave then giving in, or failing in her attempts to get the parents to understand their priorities, or her crying for the first time in her life, or her asking Santa to intervene after Will runs away, or finally, making the decision to go back. It's all about her journey. And failure and conflict before triumph makes for the best journeys.
Watching the movie confirmed that the romance between Christine and Dave is a big part of the movie (it's no coincidence that the last image shows Dave and Christine kissing), almost on par with the Christmas wake-up call. Knowing this, it may sound strange that Hallmark Channel completely ignored it in the teaser trailer, in the behind-the-scenes video or even in the synopsis. All the more so as romantic comedies are traditionally Hallmark's most successful movies.
While we're very well aware you were not in charge of the advertising, could they have insisted more on the romance in your opinion?

Bob Saenz: Being a smart writer (or liking to think so), I do not get involved with that stuff at all. Ever. They own the film once I am paid and they get to do anything they want with it, including how they promote it. I'm happy if it's promoted at all. And after 20 years of unchallenged success at what they do at Hallmark Channel, I'm not sure if I want to question it anyway.
Near the end of the movie, when Ally and the cab driver were saying goodbye, Ally just said "Bye". The movie is pretty much about Ally recovering the Christmas spirit; she went from non believer at the beginning, to confused in the middle and ready to believe near the end. Don't you think a "Bye...Santa", pronounced in an interrogative mode would have had more impact?
Bob Saenz: Santa had rules, remember? One of them was you couldn't reveal yourself. That goes for him too. So he never admits in the cab that he is Santa to her. He could, but he doesn't. And she even says, "I don't know if you're the real Santa or not.", giving him the opportunity to do so. I did that on purpose so Santa didn't break his own rules. Something a perfect Santa (which he is) doesn't do. It's all about being true to your story.
From RNBM: One of the best lines in the movie was said by Christine/Summer (to paraphrase) "I didn't call her fat. She called herself fat. I just agreed". Can you provide us any insight on who wrote that line and did everyone know it was going to be that funny? Summer also did a great job in delivering the line (as she deadpanned it).
Bob Saenz: I wrote that line. It was in my first draft of the script and it stayed through all of the subsequent versions. And yes, it was meant to be a laugh line and YES, she delivered it exactly like I heard it in my head. She was and is Christine. She was EXACTLY what I had hoped the character would be on screen and even more. She did a spectacular job. I have not had the chance to tell her myself, but if I ever do, she'll hear exactly that from me.
Now, an open note to Chris: Thank you Chris for your tireless promotion of the film. I appreciate it more than you could ever know. I truly believe that you are partially responsible for the fabulous ratings.
________________________________________
Side note : The Hallmark Channel offered to send us a DVD of 'Help for the Holidays' as a "thank you" for all the support
Our thanks, Bob and we wish you every success now and in the future. You can read more about Bob Saenz at his website
bobsaenz.com
.
A big thank you to KevinInEngland, who helped me fix my grammar and my spelling.
19 Dec 2012