SLEEPOVER (2004)
Character: Ticket Girl
Format: Film
Director: Joe Nussbaum
Writers: Elisa Bell
Genre: Comedy
Nationality: US
Release date: 9 July 2004 (USA).
Other cast: Alexa Vega, Mika Boorem, Jane Lynch, Steve Carell, Brie Larson
Production credits: Metro-Goldwyn-Mayer (MGM), Landscape Entertainment, Weinstock Productions
PLOT SUMMARY
In hopes of shedding their not-so-cool reputations during the summer before their freshman year, best friends Julie, Hannah, Yancy, and Farrah decide to host the sleepover of their lives. Far from a mere pillow-fight-laden girl talk-fest, this sleepover includes an intense scavenger hunt against the most simultaneously loathed and envied young women they know: the infamous "popular" clique. Along the way, the girls manage to hijack a car, sneak into clubs, engage in a first kiss, and learn more than a little bit about themselves and their capabilities -- all while evading the watchful eyes of Julie's mother.
SELECTED PHOTOS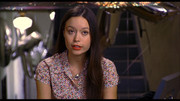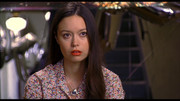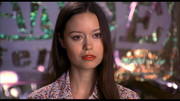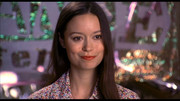 OFFICIAL TRAILER
Summer Glau's scene in Sleepover
TRIVIA
What band plays in the movie Sleepover? The band playing at the high school dance is Chicago punk band "Allister."
Summer Glau and Mika Boorem also played together in 'The Initiation of Sarah' (2006)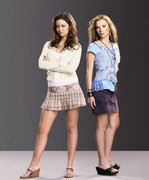 FILMING LOCATIONS
Spokane, Washington, USA
Long Beach Polytechnic High School - 1600 Atlantic Avenue, Long Beach, California, USA (School Hallways)
Los Angeles, California, USA
QUOTES
Ticket girl: Sorry. No ticket, no dance.
Julie: I know you.
Ticket girl: You do?
Ticket girl: You go. Get in there. Do it for those who never could.