Terminator : The Sarah Connor Chronicles executive producer James Middleton has granted us permission to use a behind the scenes photo of TSCC season 2 episode 17 'Ourselves Alone'.
On the photo, you can see a smiling Summer Glau and Thomas Dekker, as well as crew members, amidst preparations for the filming of the scene inwhich John helps fix Cameron's damaged hand. This scene is a great moment for all Jameron fans but also regarding John's training to become the leader of the Resistance in the future (Cameron says : "You're ahead of schedule with what you need to learn").
Here's the photo, courtesy of James Middleton :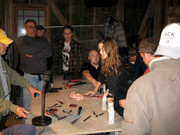 And since i know you love TSCC as much as i do, here's a bonus picture, also from James Middleton, featuring Josh Friedman himself holding the coolest not-really-nuclear gun ever to grace the small screen. Enjoy!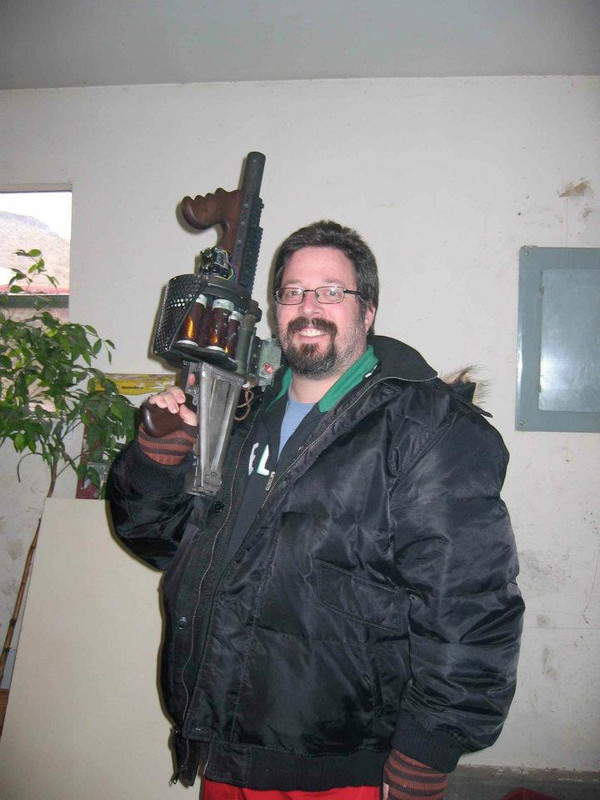 As you can see, there's new material even after a few years the serie was cancelled; feel free to comment these new photos in the comment section below.
Category:
TSCC
|
Total comments: 1

Message #1 | Alex | 07 Aug 2012, 03:13 GMT

[

Entry

]


Doesn't Josh Friedman look happy? Good times. James Middleton, if you are reading this, thank you for sharing this picture with this site. The three principals (chrisdvanne, Fermi, and Charlie Dixon) do a lot to provide content for this site.

I seem to notice that Summer is always smiling if any of the following conditions are true:

1. There is a fan within 500 feet. At that point, she begins to broadcast a homing signal to which all Summer fans are drawn irresistibly.
2. Between takes on any production unless she is tired.
3. There is cake.

She does not smile if any of the following are true:

1. She is in character and the script calls for her to be sad, serious, concerned, or anything else but happy.
2. She detects paparazzi - even then, she might smile once, probably out of politeness, but generally, she ignores them or gives them that "I can kill you with my brain" look.