The Reaver sword and axe that River Tam uses at the end of Serenity have been reproduced by various replicas online shop.
---
"This "Reaver's Fighting Axe" was inspired by the science fiction series "Firefly" and the follow up movie "Serenity". River Tam used a similar axe along with the Reaver sword in her wonderful "Dance of Death" scene in the hit movie "Serenity"."
Price : 69.99 Euros
---
Sci-Fi Serenity Outlaws Long-Bearded Axe at swordsswords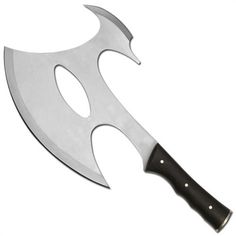 "The Long-bearded Axe is a famous style of axe used for centuries. This perfect collectors Axe is a duplicated version of the Serenity Axe from the Sci-Fi movie and TV series "Firefly". Not only is it an

Price : $19.99
---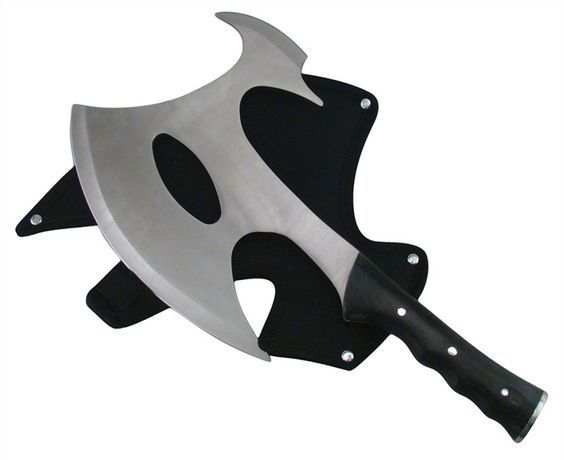 Price : $53.33
---
Serenity - River Sword & Axe Set W/plaque at
Reliks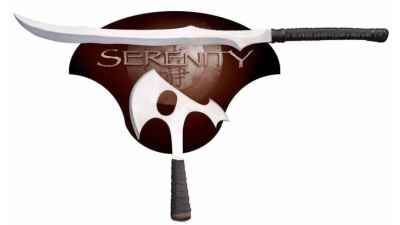 "Reavers are the most dangerous scum in the known universe and wielding weapons as deadly as these, you can see why! These two pieces were taken by River to defend her companions against this deadly horde.The sword is amazingly well balanced and can be held and used much like a Japanese katana, while the small axe makes a perfect side arm.

This set of high carbon tempered steel weapons comes complete with a full color Serenity wall plaque, which will allow you to display both of these pieces together."

Sword - Overall 40 1/2" Blade 28" long, 2" wide, 3/16" thick Wt.-1 lbs. 12 oz.

Axe - Overall 14 1/2" Wt.-1 lb. 2 oz. Serenity © Universal Studios.

Licensed by Universal Studios Licensing LLLP. All Rights Reserved.

Price : $332.99

Availability : Out Of Stock
---
Museum Replicas Ltd
have released two sets of officially licences replica weapons from Serenity : The Operative's Sword which comes complete with an adjustable leather black scabbard retails at $165.00. The other piece is the Reaver Sword and Axe set which comes with a Serenity wall plague for display, this will set you back $295.00.
Unfortunately these items are not sold anymore.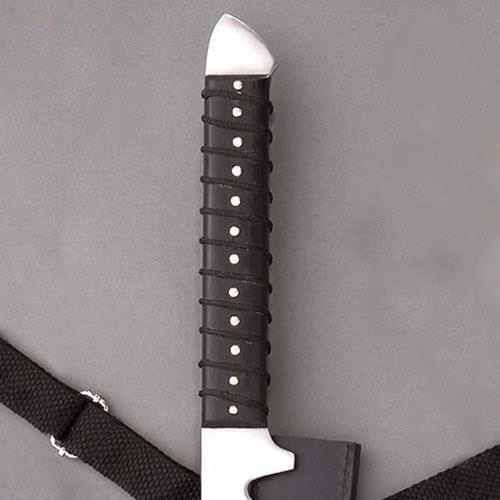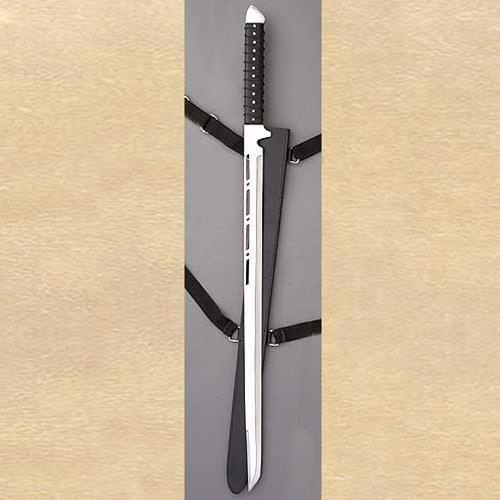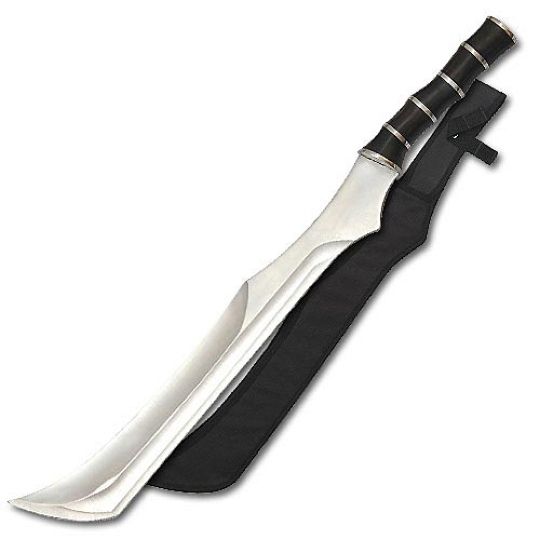 "Fans of the Fox TV series Firefly or the subsequent movie Serenity will recognize this weapon as a Reaver sword, based on the blade acquired by the young psychic River Tam in one of the story's final scenes......Summer Glau, who played the young sword-wielding psychic River Tam, trained in a system derived from Jeet Kune Do along with techniques gleaned from other styles of kung fu, ballet, and kickboxing."

Price : $67.50
Category:
Serenity
|
Total comments: 1

Message #1 | KevinInEngland | 11 Aug 2012, 01:53 GMT

[

Entry

]


I must say, they're very impressive. So you are saying Summer Glau was swishing them around in all directions? Wow, that's dangerous. Did anybody have anything chopped off?
Girls shouldn't be allowed to have dangerous things like that. (I am waiting for a response from Summer now. It's just a silly joke. We all know she looked awesome with her evil stare).