It looks like "Arrow" villain Slade Wilson/Deathstroke is finally ready to make his move in episode
2.18, "Deathstroke."
This episode will focus on the ongoing battle between Oliver and Slade. Obviously. But since The CW released a
video preview for "Deathstroke"
, fans were wondering who was the woman fighting with Oliver in Queen Consolidated board room.
Find below a couple screencaps of the scene:
It wasn't long before fans made the connection with Summer Glau's character Isabel Rochev, who we know is coming back from the
description of the episode
and who is wearing the same clothes as the mysterious woman in the
promos photos
released previously. It's safe to assume that's Isabel Oliver is getting rough with. Of course it's not Summer herself performing a spin kick on Oliver but a stunt double. And between you and me, I'm not unhappy it's not Summer that Oliver is slamming down on that table (in an angry way)... Without further ado, it is with great pleasure that I present to you Summer Glau's stunt double, a young stunt performer from Vancouver named Melissa Jin.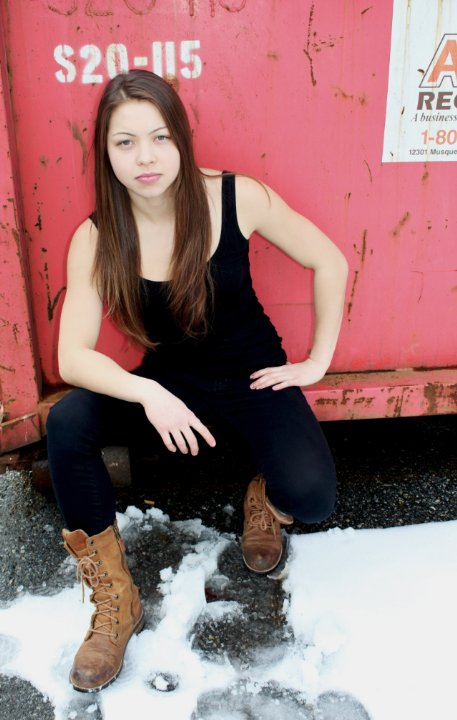 Here's a bit more on Melissa Jin:
Melissa Jin is a 5' 5'' Canadian stunt performer. She is a martial artist, with more than twelve years of experience in Seikido martial arts. She has studied many other styles over the years, including Muay Thai kickboxing, Judo, various weapons (Bo staff, long staff, short staff, bokken, kendo, sword), and softstyle techniques including tumbling and acrobatic flips.
Currently, she is training in gymnastics, crossfit, and martial arts. Her fighting techniques complemented with her acrobatic skills make her a dynamic, confident performer.
Watch Melissa Jin - Demo reel 2018
UPDATE: It looks like Summer Glau is playing DC Comics character the Ravager in Arrow. No doubt Melissa's talent as a martial artist will be put to good use. Can't wait to see the Ravager fight scenes.
Next week's "Deathstroke" will see Slade Wilson/Deathstroke takes aim at the Queen family, while Isabel Rochev (Summer Glau) returns to cause even further trouble! "Thea learns something pretty massive in Episode 18, and it will cause a tectonic shift in her relationship with Oliver," executive producer Marc Guggenheim said. More, we should expect a bit of a cliffhanger from "Deathstroke."
So don't miss this exciting new episode of Arrow when it airs Wednesday, April 2 at 8 p.m. ET/PT on The CW.
Category:
Arrow
|
Total comments: 2

Message #2 | chrisdvanne_ | 31 Mar 2014, 18:15 GMT

[

Entry

]

Arrow stunt coordinator James Bamford recognised implicitly that Melissa is Summer's stunt double