Home » 2013 » January » 08
---
Summer Glau attented the 2010 Comic-Con International convention on July 23, 2010 at the San Diego Convention Center in San Diego, California, to promote her serie on NBC, The Cape.
As usual, lots of panel and events happened at SDCC but Walt Disney Studios's movie "Tron Legacy", starring Jeff Bridges, Garrett Hedlund, Olivia Wilde, Michael Sheen and Bruce Boxleitner, has stolen the limelight in 2010 with a new trailer, interviews, a panel, 3D footage and the MySpace party held during SDCC.
Summer Glau, as well as many stars such as Nathan Fillion, Tia Carrere and the actors from the movie, attented Disney's "TRON: Legacy" party, hosted by MySpace, during Comic-Con 2010.The party, dubbed 'Comi-Tron', was held at 'Flynns Arcade'.
Here are HQ photos of Summer Glau at the TRON MySpace Party:
More HQ photos with celebrities attending the TRON MySpace Party at Comic-Con 2010:
---
Terminator: the Sarah Connor Chronicles is available on Blu-ray at WBshop.com at bargain prices: seasons 1 & 2 on Blu-ray for $14.99 each with free ship (inside the US only).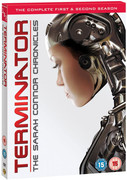 Terminator: The Sarah Connor Chronicles (Blu-ray)
Currently $32 and $35 on Amazon
Thanks to @The1stMJC for the heads up!
---

The team of
'Inside the Box'
has released a new production still featuring Regina King.
David Martín-Porras's short film stars Summer Glau, Wilson Bethel (Hart of dixie - CW) and Regina King (Southland - TNT).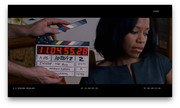 The production team is "immerse in post production" and still need your help to cover the costs associated with it; fans interested in making a donation will be able to get all the informations in a previous News.
You can also help the movie by spreading the word about it, following their Twitter account or liking their Facebook page.
You can take a look at the intense and promising trailer at the wiki page for the short.
Inside the Box should be released next February on DVD and Video-on-Demand.
---