Entertainment Weekly had the opportunity to interview Hawai Five-0's star Grace Park (you may also know her for her role as Lt. Sharon 'Boomer' Valerii on Battlestar Galactica) on her proudest moments of the series, the key to delivering exposition, and working with Summer Glau.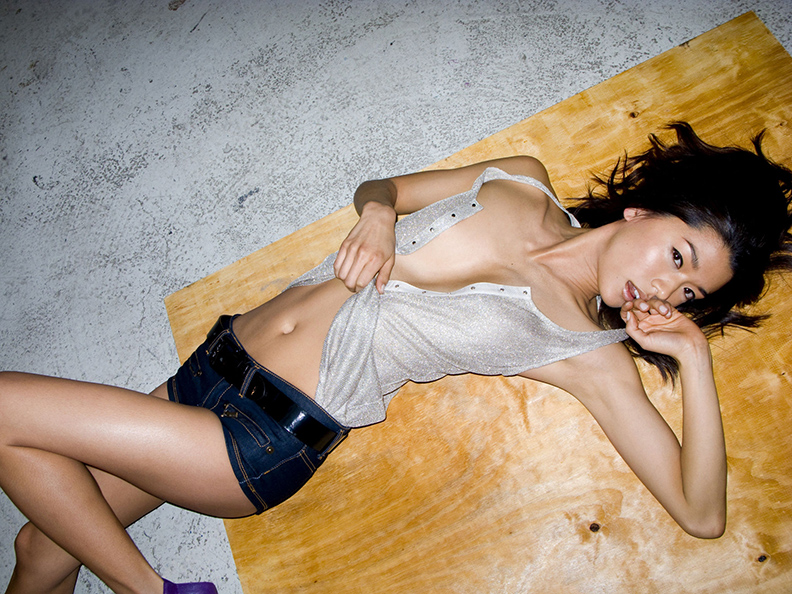 Summer Glau guest-starred in last week's episode of Hawaii Five-0. What was it like to work with her?
She was really cool. We were joking that her name was Summer G. Lau and she was actually of Asian heritage – that's what Daniel [Dae Kim] kept saying. I didn't know that her ancestry actually is Irish and German. But yeah, she just brought it. There were so many takes where the camera wasn't even on her, and she just gave it every single time
Source: EW
Trivia:
Here's what the owner of Summer Glau's official website (now defunct) had to say about her ethnicity on December 2006
"I can safely say that I asked Summer about her views on the ethnic dispute and she smiled a secretive smile and said she enjoyed that people don't know and can't tell so we don't comment on it either way at her official website. And I have also met one of the other Glau girls and Summer's mom too. They are all gorgeous and gracious and that's more than enough information for me.

Andy "
18 Feb 2013