Firefly writer and executive producer Tim Minear shared on Twitter several behind-the-scenes photos of the cast and crew taken on the last day of shooting the show's thirteenth and final episode 'Heart of Gold'.
This scene of 'Heart of Gold' featuring the whole Firefly cast was the last ever shot to be filmed on Firefly.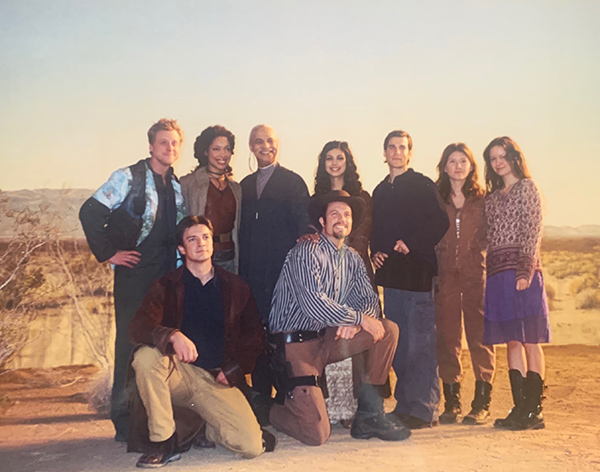 Tim Minear gives his indications to Nathan Fillion, Morena Baccarin, Gina Torres and Alan Tudyk on the last day of shooting.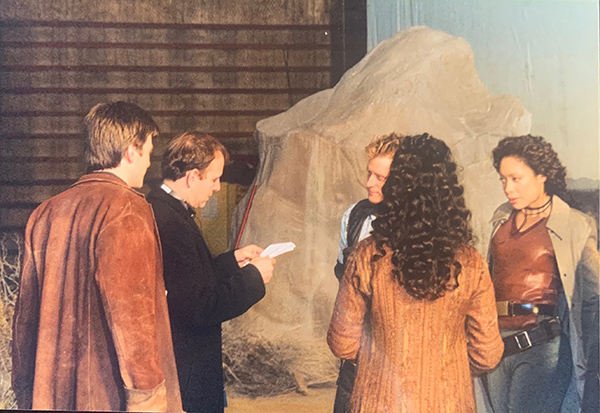 That's a wrap! Tim Minear, Ron Glass and Adam Baldwin watch the daily rushes on set.
Firefly season 1 episode 13, 'Heart of Gold', written by Brett Matthews and directed by Thomas J Wright aired on FOX on August 19th, 2003.
02 Jan 2020
Total comments: 1

Message #1 | RedsBaron | 14 Jan 2020, 19:01 GMT

[

Entry

]


I thought that "The Message" was the final episode ever filmed, although Joss Whedon regarded "Objects in Space" to be the final episode in sequence. I've read that the closing scene of "The Message," where Mal and the rest of the crew take the body of their fallen comrade back home was filmed after the cast had been told of the show's cancellation and the mournful muisc played during that scene was the composer's goodbye to the show.
 No matter-good photos! Thanks!