TV Series:

GREY'S ANATOMY (2005 - )
In Grey's Anatomy, Summer Glau plays Emily Kovach, the nurse suspected by Dr. Cristina Yang on sleeping with her husband, Dr. Owen Hunt.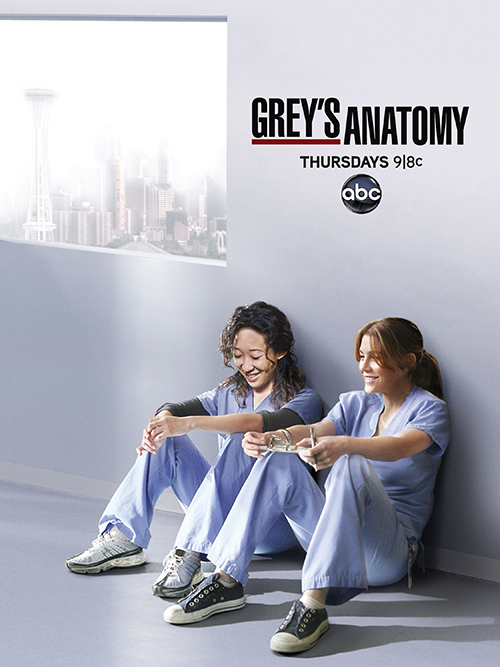 Grey's Anatomy is an American television medical drama created by Shonda Rhimes.
Plot summary:
Grey's Anatomy is a medical drama set at the fictional Grey Sloan Memorial Hospital in Seattle. The series covers the stories of the interns and residents at the hospital as they try to balance their personal lives with the demands of their medical training.
Release date:
March 27, 2005 (USA)
Production credits:
ShondaLand, The Mark Gordon Company, ABC Studios
Ellen Pompeo: Dr. Meredith Grey
Sandra Oh: Dr. Cristina Yang
Justin Chambers: Dr. Alex Karev
Chandra Wilson: Dr. Miranda Bailey
James Pickens Jr.: Dr. Richard Webber
Patrick Dempsey: Dr. Derek Shepherd
Eric Dane: Dr. Mark Sloan
Kevin McKidd: Dr. Owen Hunt
Chyler Leigh: Dr. Lexie Grey
Jesse Williams: Dr. Jackson Avery
Sarah Drew: Dr. April Kepner
Episode Guide (click on the title of the episode for more informations):
Original Air Date: February 23, 2012
As Adele's condition continues to deteriorate, Richard considers altering their living situation; an explosion at a local coffee shop results in a busy day in the ER for the doctors; Callie takes Meredith under her wing by helping her study for her boards; Lexie joins Arizona and Alex in peds, as they continue to care for intern Morgan's premature son; and when Jackson snaps at a patient, Mark encourages him to find ways to relieve his stress. Meanwhile, Cristina lets her suspicions get the best of her.
---
Original Air Date: March 15, 2012
Derek encourages a hesitant Meredith to work with him again in neurology; Jackson's mother, Catherine Avery, returns to Seattle Grace with a urology fellow and develops an interest in Richard; and Cristina becomes increasingly suspicious of Owen's every move. Meanwhile, Alex tries to deny the fact that Morgan may be falling for him.